ICA helps individuals and organizations to connect across cultures. We provide information, support and tools to help immigrants and refugees reach their goals. By engaging people through networks, education, employment, and arts programming we create a welcoming community.
In accordance with the BC Societies Act, and ICA Constitution and Bylaws, we invite individuals, Societies (incorporated under Societies Act), and Corporations (in partnership with ICA) to apply to be a member. You can apply to be a voting Individual Member or a non-voting Associate Member.
Individual Membership obligations and benefits include:  
Individuals who are 18 years or older and not a current employee or contractor at ICA
Support ICA's mission and commitment to building an inclusive, welcoming community
Receive ICA's Annual Impact Report
Receive invitation to attend ICA's Annual General Meeting
Eligible to vote at the Annual General Meeting
Becomes a member when approved by the board. First year of membership is applicable from date approved by board to following March 31.  Membership is not prorated if only join part way through the year.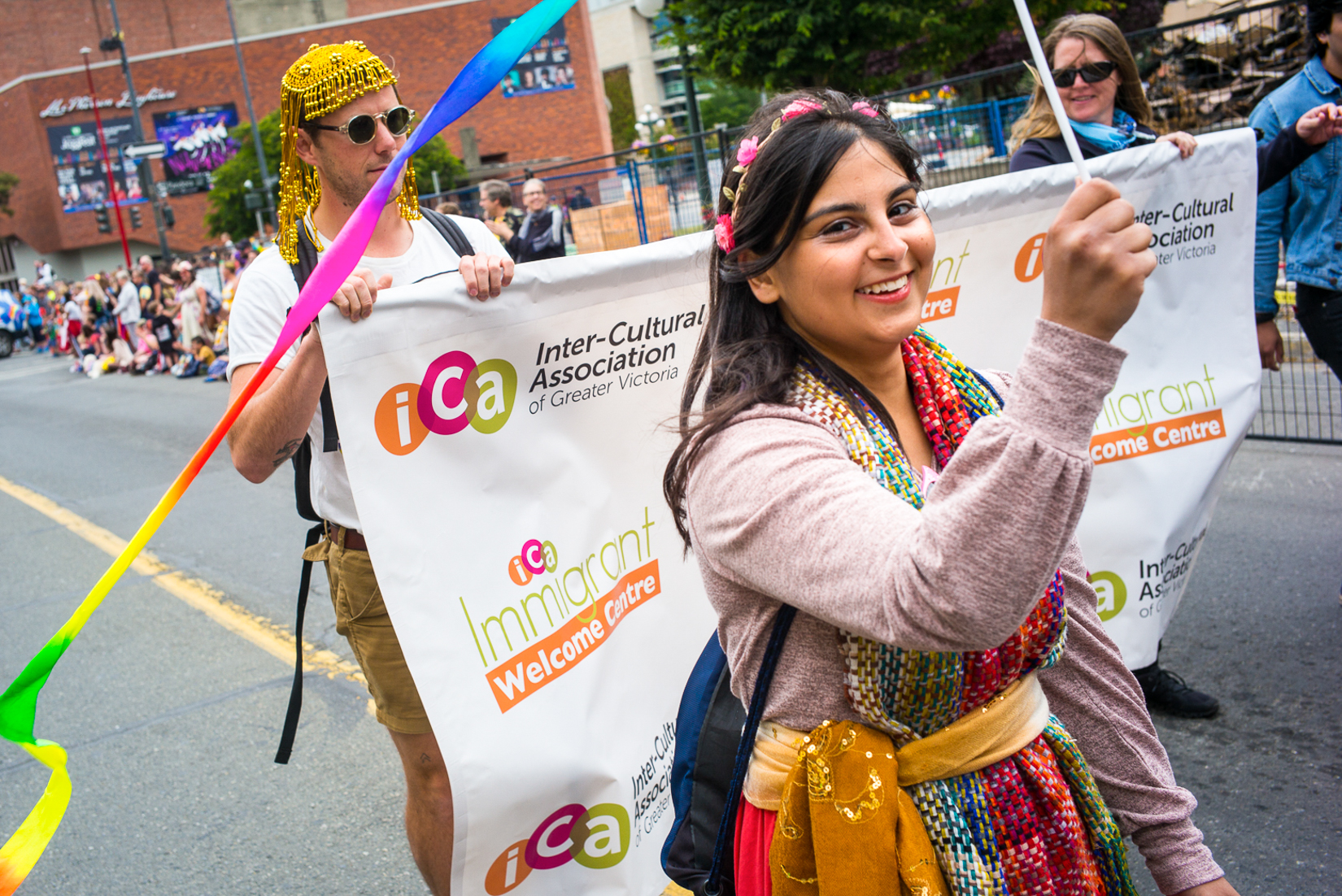 The purpose of the Inter-Cultural Association of Greater Victoria (ICA) is to support the full integration of newcomer immigrants and refugees into the social, economic and civic life of the Capital Region of British Columbia.
To become an individual member, you must pay $10 and apply for individual membership online or print and return the form to our office.
Online Membership Applications
ICA's Board of Directors reviews all applications for individual membership. All memberships expire on March 31 of each year and must be renewed to maintain current membership status.
Associate Membership (non-voting members) obligations and benefits include:
Associate members of ICA are individuals or societies that want to express their support for ICA but do not want to be or are not eligible to be voting members. There is no fee to become an Associate Member but a one-time application is required.
Beyond showing your support for ICA's mission, Associate Members receive the  ICA's Annual Impact Report and an invitation to attend ICA's Annual General Meeting.
To see all membership rights and obligations, you can read ICA's by-laws here.
To Download and Print a PDF Membership Application please use these links.
ICA Bylaws